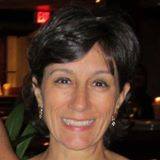 Anna Maria Sforza Villa
Ms. Villa is an Italian-born, arts and entertainment, marketing and public relations professional with over 25 years of diversified experience in the USA and Europe.  She is bilingual, bicultural and fully biliterate. She has developed a regional and international network of professional contacts and clients in the arts, entertainment, business, academic, government and political arenas. Her leadership style is that of a servant-leader, enriching the lives of individuals and building better organizations for the greater good.
Her experience in theater, music and entertainment began in 1981 with one of the Italian national, non-profit theaters and continued in the US with local and national artist/event management companies. She created/organized/produced over 3500 private, corporate and public events and performed at thousands of engagements as a DJ/MC, entertainer and singer.
Her strategic marketing career began in 1996. Her expertise ranges from traditional to on-line strategic marketing and public relations. She successfully devised and implemented innovative campaigns in a variety of environments that dramatically increased sales and profits to the organizations. Ms. Villa is skilled in advertising, social media marketing, government and community relations. Her public relations approach is from a journalism perspective and is a member of the Society of Professional Journalists, Press Club of Long Island Chapter.
Her success in fundraising for political parties and candidates inspired her to enter the Non Profit Management Certificate program offered by Molloy College, Hofstra University and the Long Island Association of Fundraising Professionals. She completed her first course, "The Business of Raising Money in the Not-For-Profit Sector".
In 2013, Ms. Villa was general manager and artistic director* of the Suffolk Theater in Riverhead overseeing 60+ employees. She began as a consultant and was later hired as a full-time employee. In just 90 days, her accomplishments include: ending financial downspin by cutting company-wide overspending, developing a vision and strategic artistic plan to make the food and beverage resident business more profitable, increasing ticket sales, developing new revenue streams, restructuring operations, reorganizing and cross-training staff and addressing OSHA, ADA, Department of Labor and music/cinema licensing compliance challenges.
In 2009, as ceo/executive director of the Town of Riverhead Industrial Development Agency, her marketing and economic development efforts contributed over $55 million to the local economy, helping to create 807 construction jobs and over 300 permanent first-year jobs. These projects generated over $335,000 in fees to the Agency. She exceeded her projected income budget by 90%, while reducing the expense budget by 25%. In addition, Ms. Villa created the campaign entitled, "All Roads Lead To Riverhead™", and developed a new agency website to market the Town of Riverhead and the Agency.
Ms. Villa's university speaking engagements include: "Sicily is Here, Made in Sicily" for Stony Brook University and the University of Messina, Italy, and "Starting and Growing Your Business" at Farmingdale State University. She also lectured at Adelphi University on "Advertising and Brand Integration".
Ms. Villa earned a 4.0 GPA in her Bachelor of Science degree in Business, Management and Economics/Marketing from the State University of New York at Old Westbury, which followed an Associate Degree from L'Aquila, Abruzzo, Italy. She also attended L'Universita' degli Studi dell'Aquila, for Foreign Languages, Literature and Theater. She is a Berlitz-trained Italian instructor.
*Award-winning general manager and artistic director – Suffolk Theater, Riverhead, New York  2013 Dan's Papers' Best of the Best Platinum Award in two categories: Best Theater and Best Night Spot
###
For more information, visit:
AnnaMariaVilla
AMV Entertainment